With the conference meets going on, we missed the last 2 installments of Cody Miller's week-long series of daily workout vlogs, but it's such a useful and powerful series – we didn't want to not post them.
On Friday, Miller did another double, with a morning workout split between speed/power, and then an active rest set. Miller didn't do any breaststroke on Friday, even though breaststroke is his specialty, focusing on butterfly and backstroke to really work on his speed and power.
Then in the afternoons, Miller and his teammates go fast from the blocks (the taper group puts on tech suits) – with Miller swimming all fly.
Catch up on prior days here:
His Friday video is below, with the workouts below that: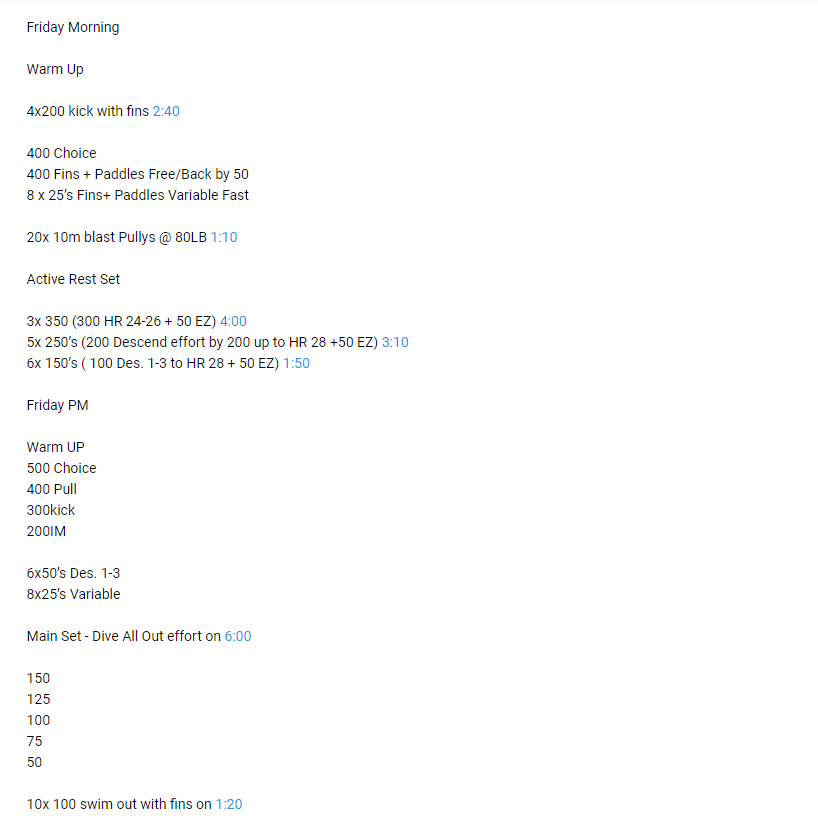 Then, on Saturday, Miller did one morning workout, which was pretty straight forward: 40x50s (which Miller says is his favorite 200-pace set).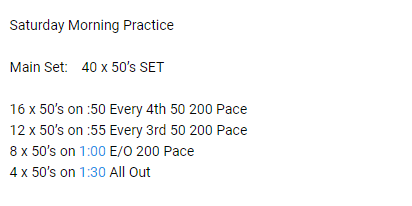 Follow Cody