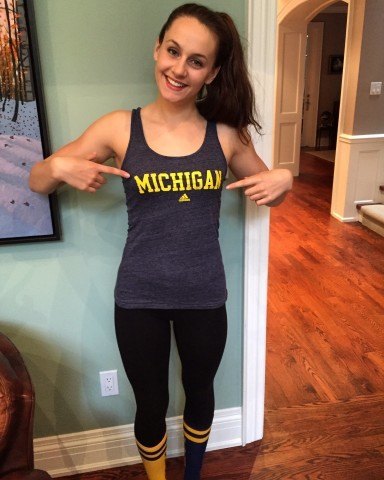 Canadian Monica Babits from the Mississauga Aquatic Club near Toronto has verbally committed to the Michigan Wolverines.
"I am absolutely thrilled with my decision to commit to the University of Michigan; not only do they have stellar academics and athletics, but they have phenomenal team spirit that gave me an intrinsic sense of being apart of something greater than myself," Babits said.
Babits is on the "A" track in Canada after a tremendous 2015 season that saw her place 3rd in the 100 fly at Canada's Summer National Championship meet; and winning the Junior National title in the same event. She was also a participant in Swimming Canada's 2014 Race Simulation Camp and has represented Team Ontario at the 2015 Pro Swim Series stops in Charlotte and Orlando.
Her best times in meters:
100 fly – 1:01.18 LCM (1:00.06 in SCM)
200 IM – 2:21.91 LCM (2:16.81 in SCM)
400 IM – 5:01.25 LCM (4:51.55 in SCM)
200 free – 2:10.24 LCM (2:03.61 in SCM)
Babits' 100 fly times are the ones that immediately jump out from her resume, and she acknowledges that she's primarily a sprint butterflier. She also says, though, that she's starting to work on her middle distance freestyle races. That showed this summer when her long course 200 free improved by four seconds and she dropped another 19 seconds from her 400 free.