Disclaimer: BlueSeventy Swim of the Week is not meant to be a conclusive selection of the best overall swim of the week, but rather one Featured Swim to be explored in deeper detail. The BlueSeventy Swim is an opportunity to take a closer look at the context of one of the many fast swims this week, perhaps a swim that slipped through the cracks as others grabbed the headlines, or a race we didn't get to examine as closely in the flood of weekly meets.
A flood of new U.S. Olympic Trials cuts came in over the weekend, with entries officially closing Monday afternoon.
But three of the new qualifiers added to the list stand out. Why? Because they are among the youngest Olympic Trials qualifiers nationwide.
Nashville Aquatic Club's Gretchen Walsh will take the mantle of "youngest," qualifying for Olympic Trials only about 5 months after her 13th birthday. Walsh was 25.96 in the 50 free, and needs only to drop seven tenths of a second over the next year and a half to challenge Missy Franklin's National Age Group (NAG) record of 25.23.
Meanwhile in Ohio, Dublin Community Swim Team's Ellie Andrews booked her ticket to Olympic Trials with a 1:11.40 in the 100 breaststroke. Andrews exploded at the Jerry Holtrey Summer Classic, dropping 3 seconds off her lifetime-best between prelims and finals swims to qualify. Andrews doesn't turn 14 until winter.
And in Atlanta, Dynamo's Tristen Ulett notched her second Olympic Trials cut, going 1:02.96 in the 100 backstroke. Ulett, who doesn't turn 14 until about a month after Olympic Trials, has already qualified in the 100 fly.
We don't know until psych sheets officially drop whether all three girls will compete at Trials. But they are among 4 qualified swimmers who would be 13 when competition begins. The full list (in order from youngest to oldest, based on their age-up dates in the USA Swimming SWIMS database):
Gretchen Walsh, Nashville Aquatic Club – 13
Ellie Andrews, Dublin Community Swim Team – 13
Phoebe Bacon, Nation's Capital Swim Club – 13
Tristen Ulett, Dynamo, 13
The three in bold had qualifying swims over the weekend. Bacon qualified in the 100 backstroke back in March.
We checked in on some of the youngest qualifiers about a week ago, and you can see that story here. The youngest on the boys side is 14-year-old Ethan Dang, followed closely by fellow 14-year-old Carson Foster.
Aptly named to suggest 70% of the earth is covered in water, blueseventy is the world leader in the pool, triathlon and open water wetsuits and swimskins. Since 1993, we design, test, refine and craft products using superior materials and revolutionary details that equate to comfort, freedom from restriction and ultimately a competitive advantage in the water. blueseventy products have instilled confidence in beginners as well as carried world-class athletes to countless Olympic and World victories.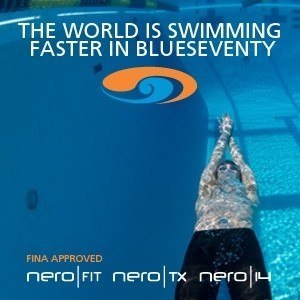 For the latest news and blogs from blueseventy visit www.blueseventy.com.
Twitter: @blueseventy 
Facebook: facebook.com/blueseventy
 Blueseventy is a SwimSwam partner.