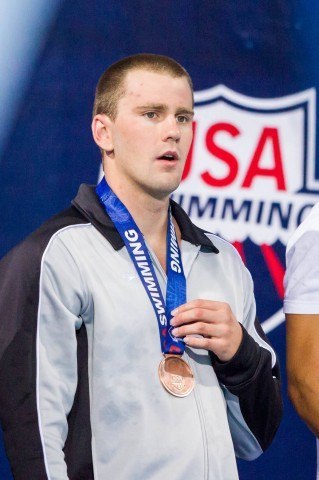 Jared Anderson just can't stay away from the pool. A competitive career of almost two decades wasn't enough for this Minnesotan, who continues to get his daily chlorine fix. A lifelong lover of writing, Jared now combines the two passions as Senior Reporter for SwimSwam.com, covering swimming at every level.
He's an avid sports fan, a word enthusiast, and loves the great outdoors, particularly on the lakes of northern Minnesota.
Jared graduated from the University of Minnesota with dual degrees in journalism and English. He was also a captain and school record holder for the Golden Gophers, and despite a successful career as a breaststroker, he still can't flutter kick to save his life.