With several conference championship swim meets underway and NCAA's around the corner, collegiate swimmers everywhere are basking in the glory of taper as race time is finally here. These meets run three days long, and I do mean long. In spite of all the excitement, three full days of racing is incredibly taxing both mentally and physically. Athletes must learn how to take advantage of the high-energy environment without letting it deplete their own energy stores. And perhaps hardest of all, athletes have to find a way to gear up for the final day of events to execute top performances. Let's take a look at the 5 things you can do to maximize your performance throughout a championship meet, down to the last relay on the final night.
Manage your Warm Up Yardage
Warm up should include a combination of a dynamic warm-up and foam rolling on land, followed by your traditional pre-meet warm up in the pool. By taper time, swimmers shouldn't need too many yards to loosen up. Throughout the course of a meet, high-volume warm ups can deplete your energy stores. Stick to the warm up that has worked for you all season, and minimize unnecessary yardage.
Keep your Emotional Energy in Check
Most athletes swim best when they are calm, cool, and collected. This means being relaxed and ready to go. With all the energy in the pool, it's important to learn how to take advantage of the excitement without letting yourself get too emotionally high or low. Stay engaged in the meet and let the momentum of your team's good racing carry you forward, but remember to relax. This also means bouncing back quickly from bad races and moving on with a fresh start for the next one.
Tune out the Noise
Use headphones and music to tune out the ambient noise of a crowded pool. Overstimulation of your senses initially heightens your energy levels, but over the course of a long meet the reverse can occur.
Nap Between Sessions
Starting on day one, take naps between prelims and finals. Sleeping between every session will help you recharge and stay as fresh as possible for that last day. Even if you aren't as fatigued after the first session, lie down and rest as much as possible.
Foam Roll
By Day 3 your muscles will be tighter. Foam rolling is a fantastic tool for loosening up your muscle tissue without adding extra yardage to your warm up and warm down. It requires minimal energy and will improve your range of motion in the water.
Keep these tools in mind for your next competition! For more strategies on prepping for peak performance, check out our competition page at blog.bridgeathletic.com

BridgeAthletic works with elite professional, collegiate, and club swimming programs to provide a turnkey solution for dryland training. Led by Nick Folker, the top swimming strength and conditioning coach in the world, our team builds stroke-specific, custom-optimized dryland programs for each of our clients. The individualized workouts are delivered directly to athletes via our state of the art technology platform and mobile applications.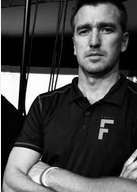 Nick Folker is the Co-Founder and Director of Elite Performance at BridgeAthletic. Nick's roster of athletes includes 35 Olympians winning 22 Olympic Medals, 7 team NCAA Championships and over 170 individual and relay NCAA championships. Megan Fischer-Colbrie works as the Sports Science Editor at BridgeAthletic. Megan was a four-year varsity swimmer at Stanford, where she recently graduated with a degree in Human Biology. The Championship Series by BridgeAthletic is designed to empower athletes with tips from the pros that will help them reach peak performance come race day. We will be covering competition-focused topics such as nutrition, recovery, stretching, and mental preparation.
FOLLOW BRIDGEATHLETIC ON TWITTER HERE.
LIKE BRIDGEATHLETIC ON FACEBOOK HERE.
Swim Training courtesy of BridgeAthletic, a SwimSwam partner.