Prepare yourself for the 2020 Bama Gold Swim Camps ultimate training experience!  This camp will feature technique instruction which will provide swimmers with the tools for success that can be applied to their training and development throughout their careers.    
Alabama's Head Coach, Coley Stickels and Alabama's Associate Head Coach Ozzie Quevedo will be joined by US Olympic Gold Medalist Ryan Held, 4x Pan American Games Gold Medalist Margo Geer, Olympians Isabella Arcila (Colombia), Santo Condorelli (Canada/Italy), Ali Khalafalla (Egypt) and US National Team Member Amanda Kendall along with a staff of highly qualified, accomplished, and enthusiastic coaches, counselors to present the 2020 Bama Gold Swim Camps.  Coley Stickels and his coaching staff will combine the best of the Bama Gold Swim Camp while incorporating the techniques used to create champions around the globe.
Group Discount: $25 family discount for any sibling after the first child has paid in full. $25 Military Discount.
(NEW FOR 2020) Registration with Deposit: New for 2020 – you may now register with a 50% deposit of camp tuition.  Balance must be paid in full by the dates listed below.  You can pay your balance for camp here:
First week of camp: Balance due by May 1st
Second week of camp: Balance due by May 1st
Third week of camp: Balance due by May 15th
Fourth week of camp: Balance due by June 15th
Note: Dates for camps once registered can switch up until 30 days before the start of camp. We understand that plans change and will do our best to work with you to get the dates right for you. Don't be scared to register early!
Mail-In Registration: If you would like to register for camp by mail please follow the instructions on the forms and documents section under the FAQ tab.
Refund Policy: All payments for camp are final and non-refundable. Campers may switch dates up to 30 days prior to camp start without any penalty. If there is an emergency situation in which a camper cannot attend, exceptions may be made at the discretion of the head coach.
---
Your performance on race day will be determined by how effective you've been at helping your brain understand all facets of the performance. The strongest computer in the world is the human brain, and no different from the machine counterpart, it can be extremely ineffective if it's programmed incorrectly. Recognizing that you're essentially training the brain to manage your goals, then what you do in day to day training is critical to achieving those goals. This camp is all about teaching young athletes how the brain does this, how it takes information on board, and how to make sure that what you do correctly is imprinted in a way that helps you reproduce perfect skills without having to think about them. It will involve critical thinking, and exploring new ways to achieve new skills. Learning how to swim and train this way is the next paradigm in swimming and is the future of all sport.
We have the space and time to accommodate athletes of all levels and will group them accordingly.  We cover every stroke discipline and all skills needed to compete at a higher level. All day campers must be at least 9 years of age and all over night campers must be at least 10. All campers are expected to be able to complete one length of the pool legally in all four stroke disciplines. This is not a learn-to-swim program.
 BAMA Gold Swim Camp is open to any and all entrants (limited only by number, age, grade level, and/or gender).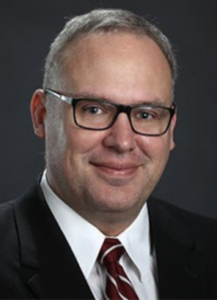 Coley Stickels
is in his first season as The University of Alabama's head swimming and diving coach after being introduced as the eighth head coach of Alabama's combined men's and women's program in April 2019.
"As we went through this search, we got a lot of solid insight from the swimming and diving community and Coley's name kept coming up," UA Director of Athletics Greg Byrne said. "After meeting, we could see why people spoke so highly of him. He has done an outstanding job at his previous stops and is already prepared with a plan to do the same at Alabama. We are thrilled to welcome Coley, his wife Lindsay, and their son Cal to Tuscaloosa."
Stickels joined the Crimson Tide following a two-year stint as Indiana's associate head sprint coach.  The Hoosiers had a program-first sweep of the men's and women's Big Ten team titles in 2019. It was also the men's third-consecutive team championship, while the women captured the league crown for the first time since 2011. In all, the men won 24 medals – 13 gold, six silver and five bronze, and the women took home 14 medals – seven gold, one silver and six bronze.
"The University of Alabama has continually set the bar for collegiate athletic programs, and I cannot express how excited I am to be a part of it," Stickels said. "I'm excited to be a part of the rich traditions, winning culture and the fantastic resources Alabama provides its student-athletes."
At the NCAA Championships, Stickels helped guide the Indiana men's team to back-to-back top-3 finishes for the first time in 44 years. The 2019 third-place finish was thanks to a trio of individual NCAA titles and the 400 medley relay championship. In all, 13 Hoosiers earned a total of 38 All-America honors.
Highlighting the women's accomplishments was Olympic gold medalist Lilly King, who became the first woman in NCAA history to win eight breaststroke titles, completing her four-year sweep of the 100 and 200 breaststrokes. As a team, Indiana placed ninth overall, earning the program's fifth-straight top-10 finish and 10th top-10 in school history.
In 2018, the Hoosier men finished third at the NCAA Championships with three IU swimmers winning NCAA titles, the most for the program in 45 years, while also winning the 400 medley relay title with a Big Ten record time of 3:01.07. The relay title was the first for the program since 1977, when it also took home the championship in the 400 medley relay. That same season, Indiana became the first program in history to sweep all four NCAA titles in the breaststroke in one season with King winning her third 100 and 200 breaststroke crowns.
In February of 2018, the Hoosier men captured the program's second-straight Big Ten Championship, and 26th overall. IU won a total of 24 medals – 14 gold, seven silver and three bronze and also won four of the five relays at the meet for a second-straight year, which was a program first.
Prior to joining the staff at Indiana, Stickels served as head coach of the prestigious Canyons Aquatic Club in Santa Clarita, Calif. from 2012-17. During his time with the Canyons Aquatic Club, he helped lead the team to unprecedented success with over 50 Southern California swimming records broken, five American records, one world record, six national age group records and four national high school records.
Stickels also helped guide World, U.S. Open and American record holder Abbey Weitzeil to gold and silver medals at the 2016 Rio Olympics as well as 2015 World Championship bronze medalist
Santo Condorelli
to an Olympic final in Rio.
On the international level, Stickels' swimmers have earned World Championship gold and bronze medals, Pan-Am Games silver and bronze medals, World University Games gold, silver and bronze medals, Pan-Pacific silver medal and Short Course World Championships gold and silver medals. In 2013-14, Canyons swimmers qualified and competed in the Junior World Championships, as well as Junior Pan-Pacific Championships.
Since 2013, Coley has been a USA National Team coach, including as a staff member of the 2014 Short Course World Team in Doha, Qatar.
Before coaching at Canyons, Stickels was the head coach of Phoenix Swim Club where he helped coach international sprint superstar and former world record holder Roland Schoeman. Schoeman placed fifth in the 2012 in the Olympic Games.
In addition, Stickels coached National Age Group champions, Junior National Champions and nine Olympic Trials qualifiers in 2012, as well as the youngest swimmer at the meet (13 years old).
From 2003-2011, Stickels coached Lake Oswego Swim Club where his swimmers broke eight national age group records and qualified the youngest swimmer in history to the 2008 Olympic Trials (age 12). In 2010, Stickels was named coach to the South African Pac Pacific team.
In total, Stickels has coached swimmers to 15 national age group Records and over 50 No. 1-nationally ranked age group swimmers and relays.
Stickels began coaching in 2001 at Dartmouth College, serving as the men's and women's assistant.
During his collegiate career at the University of Arizona, Stickels was a 14-time All-American, graduating cum laude in 2001. He was named First-Team CoSIDA Academic All-American and First-Team Academic All-Pac 10 in 2000. He was also a member of the U.S. National Team from 1999-2000 and swam for Team USA at the Short Course World Championships in 1999.
Stickels and his wife, Lindsay, have one son, Cal.
BAMA Gold Swim Camp is a SwimSwam partner.