The Glasgow 2014 Commonwealth Games begin tomorrow in Scotland (23 July- 3 August) and world-class swimmers from across the world are poised to battle it out for glory in the pool. But who competes at the Commonwealth Games, and what makes the event so special for so many athletes?
If you're not sure what all the fuss about, then this essential guide will tell you the 10 things you need to know about the Commonwealth Games and Glasgow 2014…
ONE
The Commonwealth Games (CWG) is an international, multi-sport event, held every four years for athletes from the Commonwealth Nations. These nations are the United Kingdom and states that were previously part of the British Empire.
TWO
This year they take place in Glasgow, Scotland. It will be the third time Scotland will play host, having hosted in 1970 and 1986. The swimming will be at Tollcross International Swimming Centre and the Athletes Village is the size of 54 soccer pitches.
THREE
The underlying values of the Commonwealth Games are humanity, equality, destiny. They are designed to inspire and unite the Commonwealth nations.
FOUR
The CWG is a rare occasion where British athletes can represent their home nations (e.g. England, Scotland, Wales) on an international level, much like representing your state if you were American. It's a huge privilege for competitors.
FIVE
The first CWG was in Hamilton, Canada in 1930 and 400 athletes represented 11 countries in 6 sports. In 2014, 4,250 athletes will represent 71 nations and territories in 22 sports, and an almighty 390,000 meals are up for grabs.
SIX
It wasn't always called the Commonwealth Games. It has been called the British Empire Games, the British Empire and Commonwealth Games, the British Commonwealth Games, before adopting its current name in 1978.
SEVEN
For many athletes, the Commonwealth Games will be the culmination of four years hard work and will be a very special career highlight, much like the Olympic Games.
EIGHT
Much like the Olympic Torch Relay, there is the Queen's Baton Relay. It travels 190,000km to visit all 70 nations of the Commonwealth before touring the host nation just before the Games. The Scotland leg will see 4000 baton bearers travel 4000km through 400 towns and cities in 40 days. Today is the final day of the relay ahead of the starting ceremony.
NINE
You can expect to see huge sporting stars compete, and not just from the world of swimming compete. Usain Bolt will be competing, while in the pool ones to watch include Glasgow born Olympic silver medalist Michael Jamieson, along with a strong Australian team featuring Alicia Coutts, James Magnussen, Christian Sprenger and Lorna Tonks, to name a few.
TEN
Glasgow 2014 will also have the highest number of para-sport medals in Commonwealth history. Uniquely, para-events are staged concurrently throughout the Games.
You can keep up with all the action or for more information on Glasgow 2014 visit www.glasgow2014.com, or for the swim schedule, click here.
For the latest news and blogs from blueseventy visit www.blueseventy.com. Instagram: @blue_seventy, Twitter: @blueseventy, Facebook: facebook.com/blueseventy.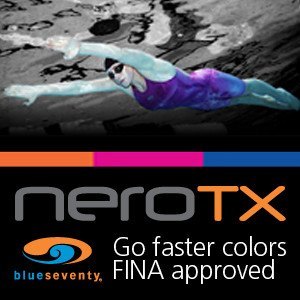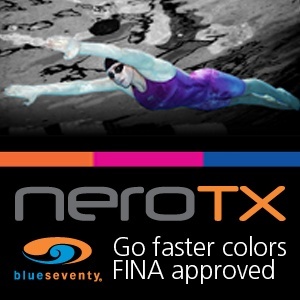 If you spent a day with us at blueseventy you would learn a couple things; that we're a small team committed to open water swimming, that we don't cover our suits in gimmicks and we certainly don't believe in the pseudo-science that other companies push out from so called official studies. We'd rather go off real info, like which suits are chosen by swimmers and professional athletes that test them.
We've spent 20 years developing and constantly tweaking our patterns to get a fit that works with the swimmer. Not against them. It's that superior fit that leads to better performance and comfort in the water so our pro athletes emerge first from the water at every iconic race in the world including the Olympics and World Championships over every distance. That's our measuring stick. And for this reason we are chosen by more swimmers than any other brand.
Swimming News courtesy of blueseventy, a SwimSwam partner.